Mid-Ohio Products
As a full service machine shop with 25 years of experience in precision machining, we provide productions and prototype machining, using a wide range of materials and processes.
Our mission is to provide complete satisfaction to our customers. In doing so we strive to form a mutual relationship built on trust and follow through.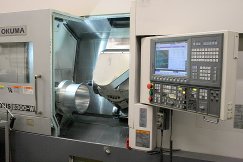 We're continually expanding our operation to further meet the needs of our customers. If your design or quality of parts demands additional equipment or a unique set of tools we are prepared to make the necessary investment to satisfy your needs.
Mid Ohio Products performs quality work at reasonable prices. Shop rates are among the lowest in the area.
Located in Hilliard Ohio we deliver, free of charge, locally and to all parts of the central Ohio area. For jobs outside the area, we'll ship as needed.
We would like the opportunity to help with your next project.